Kinrande is a decorative technique to create with gold decorations on the surface of multicolored over glazed porcelain wares and works produced with the techniques. At the beginning of Meiji period, Shoza Kutani succeeded in adapting western paints into traditional glazes. A combined style of over glazed paintings with western paints and gold decorations were called "Saishoku Kinrande" and this has become one of the main techniques of Kutani ware sinse the Meiji period.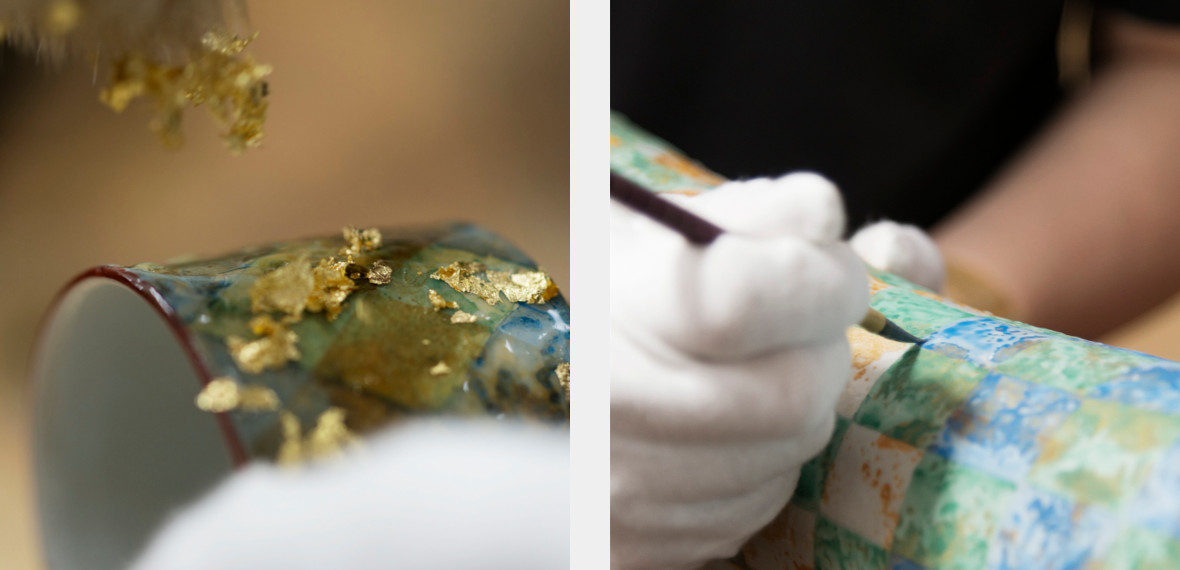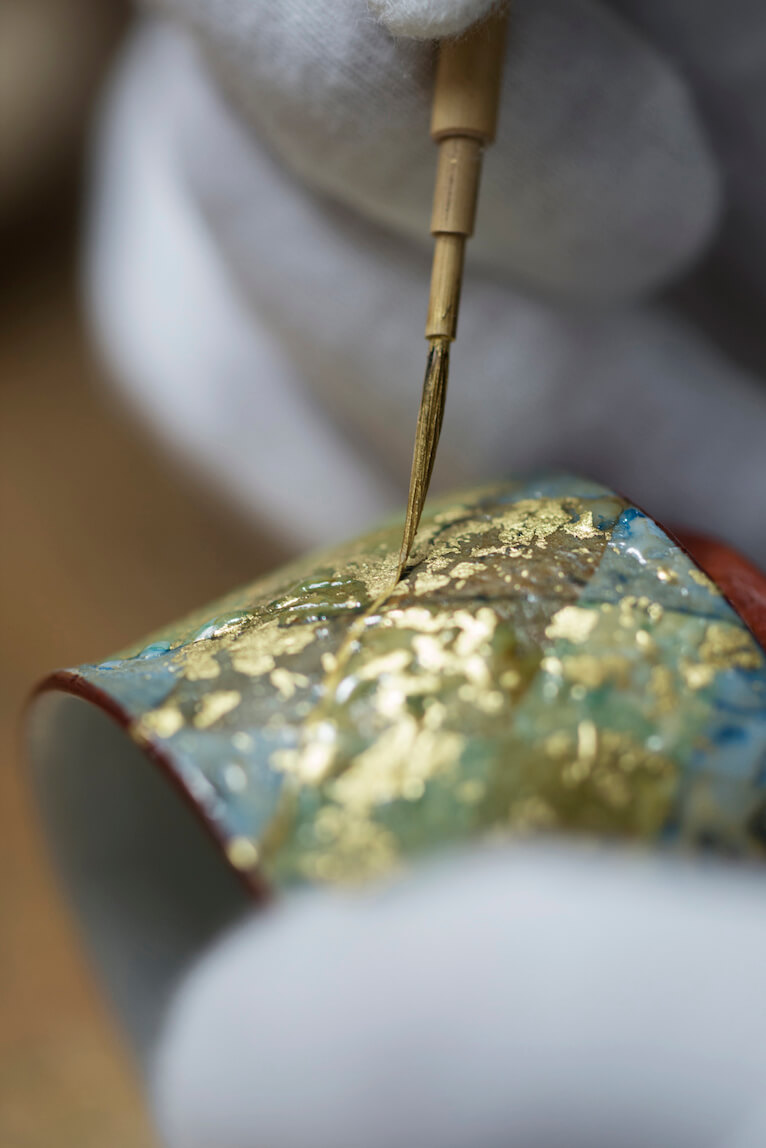 Usually the gold glazed works is applied and lined drawing with gold paint on the surface of over glazed porcelain. Yuri-kinsai is a technique to express patterns with gold decoration such as gold leaf and gold power on surface, apply glazes over and then fire them. Yoshita established a three-dimensional expression by shading with both thick and thin gold leaf.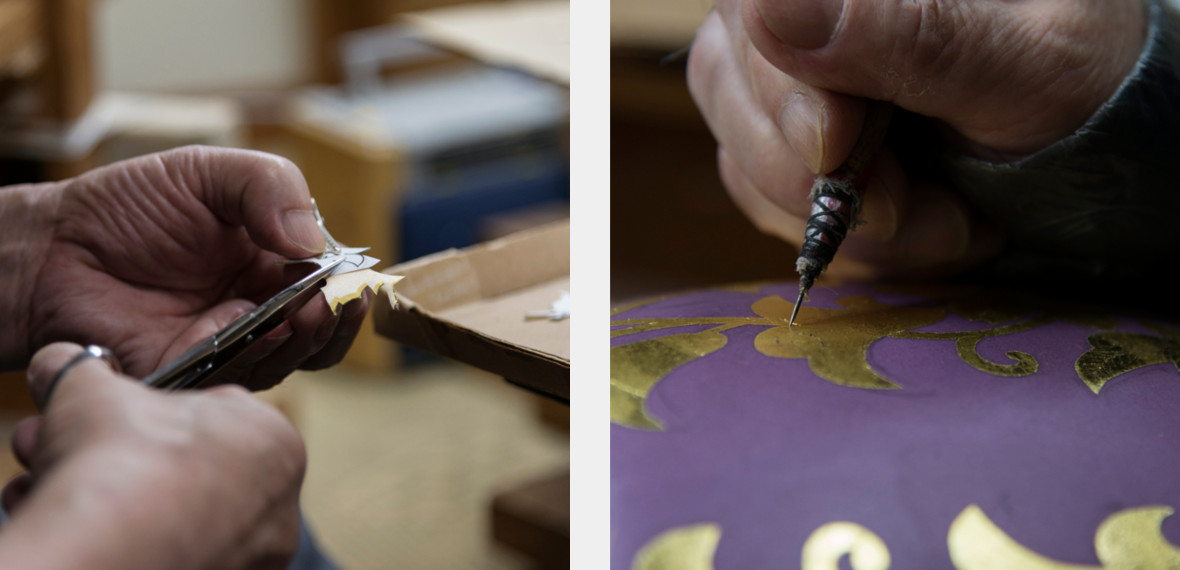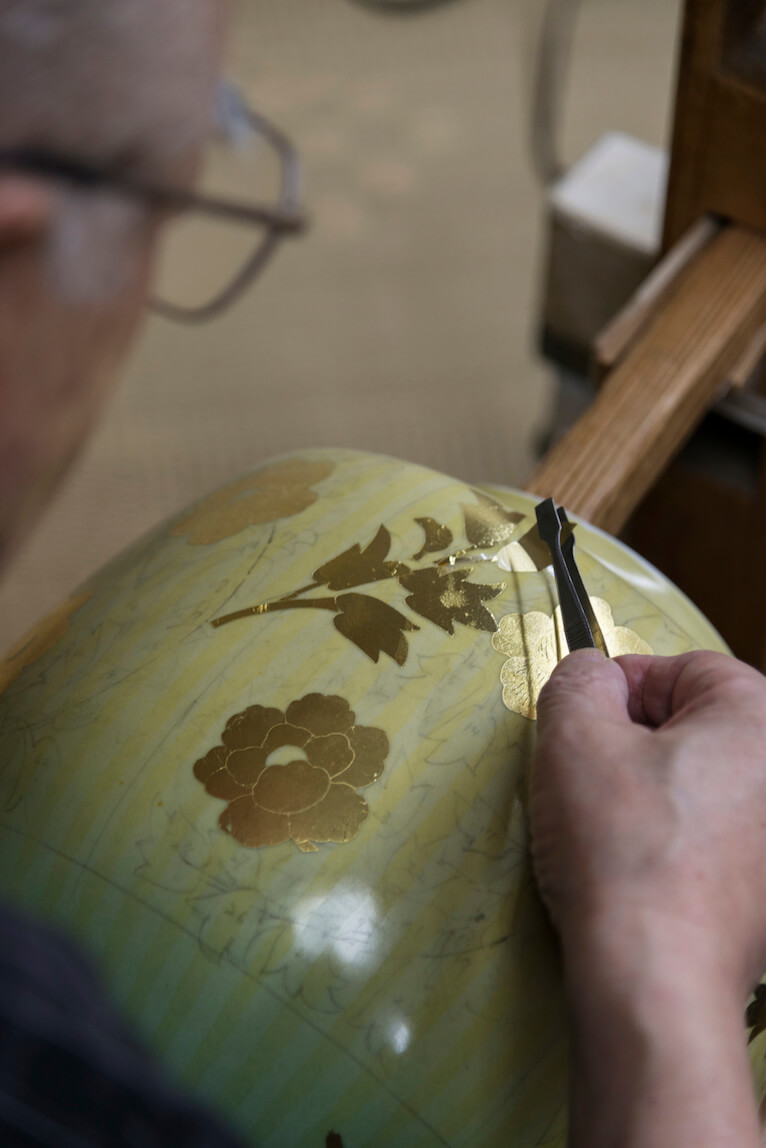 Shiromori is one of the over glaze paintings techniques, applying white paints in a convex way. It means also white paint itself. Pure white arabesque patterns are emerging on a pale grey surface of porcelain and presenting a delicate comparison.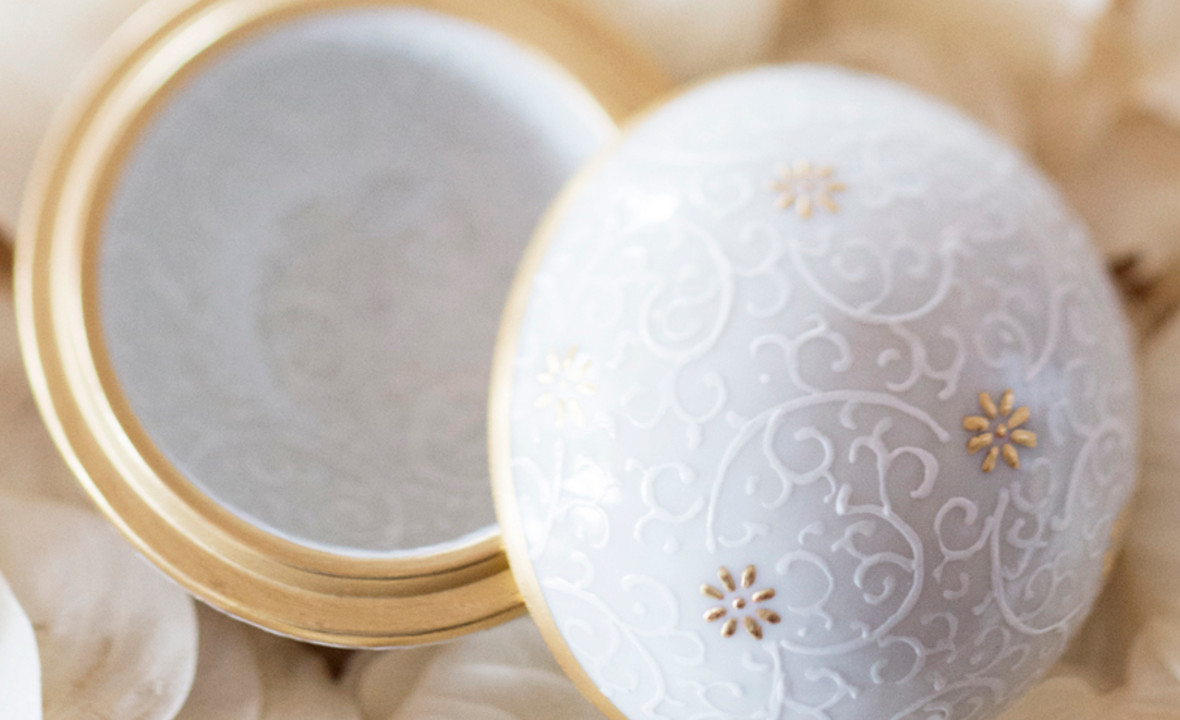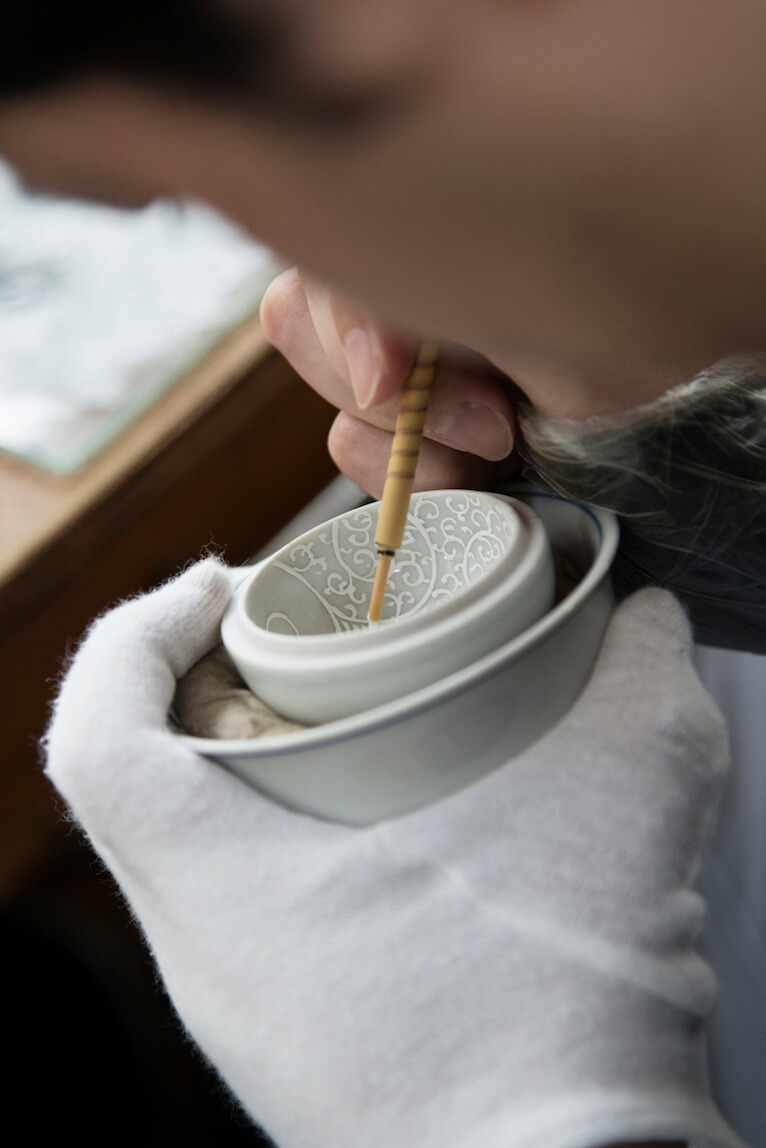 First small pieces of gold leaf collected in the production process of other products are mixed with liquid glue and ground. If glue gets hard, a little amount of hot water is added and it is ground finer and smoother. Usually gold leaf is ground with a palm of the hand. Kinzangama Kiln uses a grading devise invented originally because they consume a large amount of gold powder. Gold leaf ground finally enough, hot water is poured and left for a while so that fine particles of gold powder would be sort out. They are dried out and become gold powder for kinsai decoration finally. Fine particles of gold powder are sold, but the handmade gold powder is finer and restores the gold color better, so Kinkeshi is a necessary process at Kinzangama Kiln.